Uncover The Emotional Root Cause Of Rosacea (Or Any Dis-Ease) & Unlock Your Body's Full Healing Potential
Registration opens Fall 2022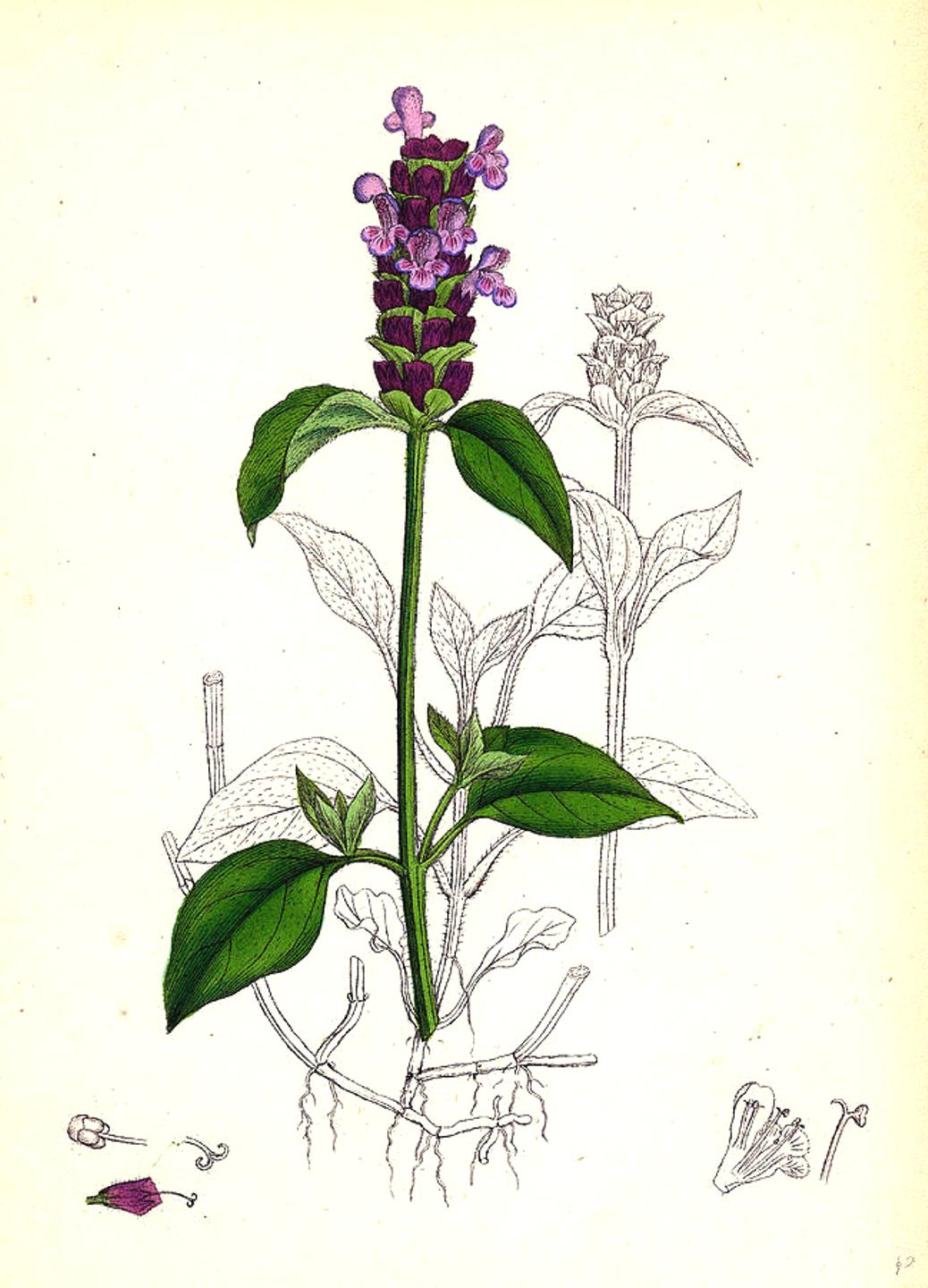 Miraculous healings…
Spontaneous remissions…
"Incurable" diseases… healed.
What if there was an actual explanation behind these "miraculous healings"?
And what if they weren't miraculous at all but… natural?
Our brain (and body) are marvels of creation capable of much more than we've been led to believe.
Allopathic medicine is barely scratching the surface when it comes to understanding our body's innate capacity to self-heal, opting instead for the "outside-in" model of prescribing pharmaceuticals that treat symptoms but never gets to the actual root cause.
When it comes to healing rosacea (or any dis-ease), getting to the root cause is key. This is the holistic & functional approach we focus on at Journey To Glow HQ. We turn to nutrition, wellness strategies, supplements, and herbal medicine to support ALL systems of the body so they can do what they do best: run optimally with vitality and radiant health.
For many, changing their diet and lifestyle is enough to heal chronic "issues" whether they are manifested as rosacea, eczema, joint pain, digestive issues, hormonal imbalances…

But if you're someone who's tried everything and you still have not reached your goal of clear skin or optimum health, does that mean they were right? That your skin "condition" or health "problem" really is incurable?
Or could it be that you're missing a crucial piece of the puzzle?

What if, to truly unlock your body's full healing potential, you needed to look beyond the physical to uncover the emotional root cause?
What if there was an intricate connection between physical and emotional stress and how they manifest in the body as an illness?
*
What if a dis-ease was your body's way of trying to tell you something? Calling you to look deeper and investigate?
*
And what if there was a system that could explain what's happening on a psychological & biological level?
A system that could actually help you pinpoint the inner conflict responsible for the dis-ease and help you stop the feedback loop that creates (and recreates) the illness "program"?
Welcome to Self-Heal, a 4-week foundational workshop that will finally give you the answers you've been looking for.
Taught by Nadeije Athlan; Naturopath & creator of Wholistic Biology, Self-Heal teaches you a system to get to the emotional root cause of dis-ease and the key to finally unlocking your healing.
How I came to Wholistic Biology
It was my naturopathic practitioner that referred me to Nadeije after I confessed to feeling particularly burnt out and, hey, let's get real…. angry. (Oh #Scamdemic, you're doing a number on us all.)
Knowing the correlation between anger and its impact on the liver, (and the crucial role of the liver in achieving clear, glowing skin!), I knew that there was something there for me to dig into….
So I started working with Nadeije to uncover what could be hiding in my unconscious that needed to be brought into the light for transformational healing.
As she expertly took me through her process, I started to gain insight into moments of my life where traumatic events (big and small) triggered the onset of rosacea. I was shocked to see how much I had swept "under the carpet" and how freeing it was to see those events in a new light.
I started to understand how my brain is constantly looking to protect me from past traumas to ensure my survival, even if that means installing "malware" into my unconscious mind so that I didn't have to face past traumas in my daily life. (Our brain has the amazing capacity to block certain thoughts and create patterns of thinking that enforce our "survival program". Unfortunately, some of these patterns are outdated and keep us stuck in our lives and in our healing.)
My work with Nadeije helped me pinpoint when that "malware" was initially installed, which conflict may have been the trigger, and what could be done to stop the feedback loop that kept me from healing.
After my third session, I felt like a popcorn machine popping with insights! I asked Nadeije if her process could be taught virtually to a group and if so, if she'd consider teaching it to the Journey To Glow community.
To my delight, she said "YES!". And Self-Heal was born.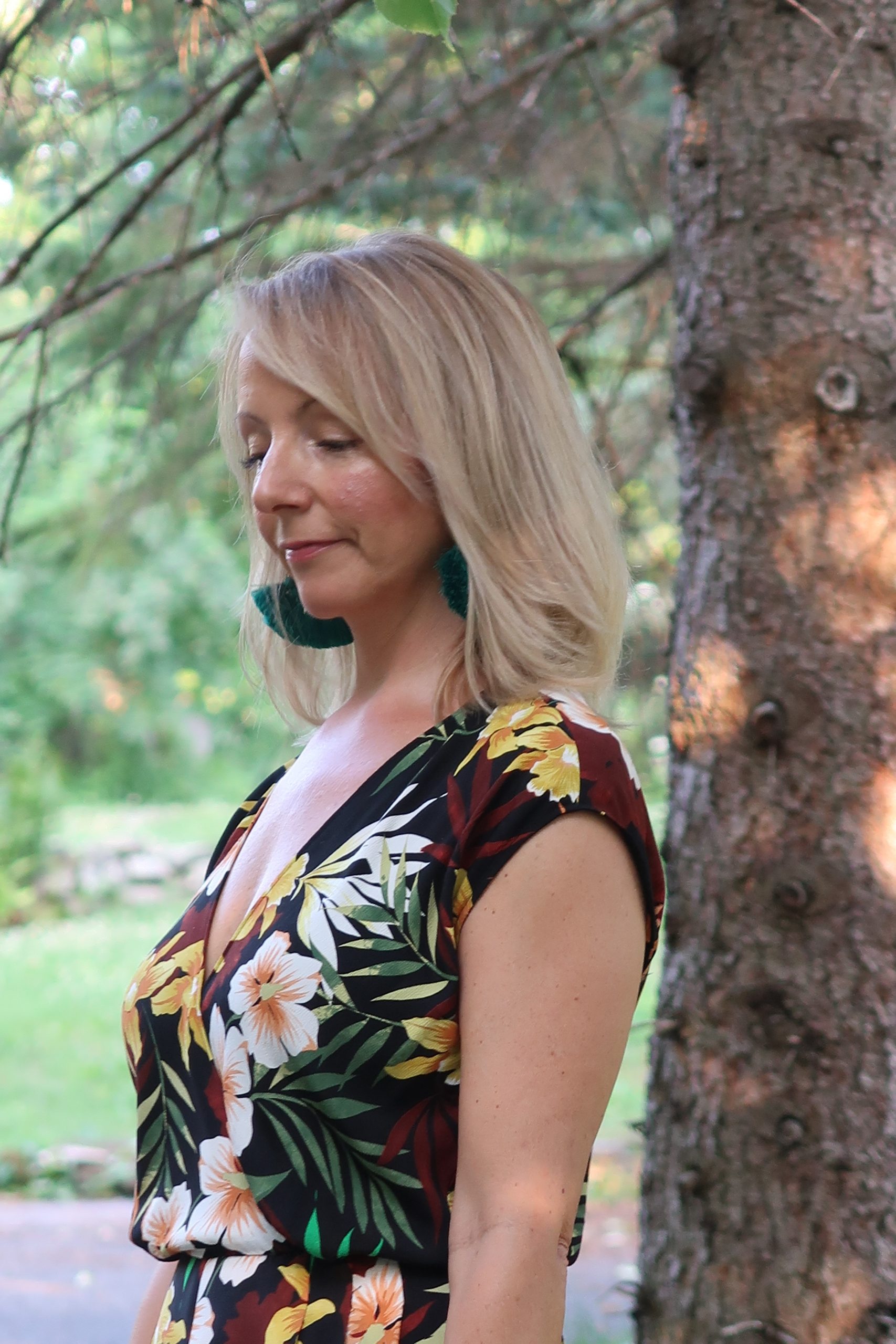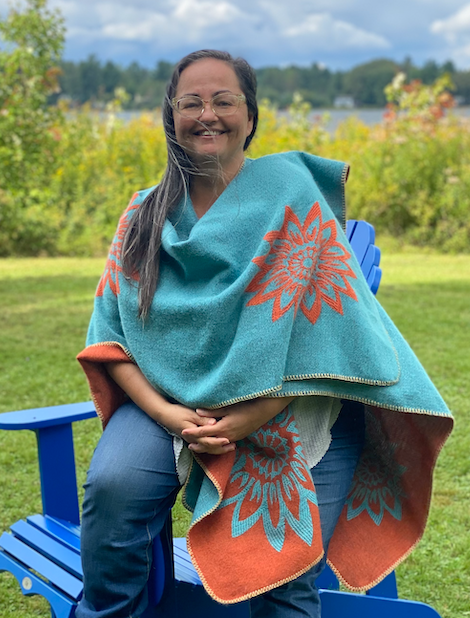 About Nadeije
Since 2008, Nadeije has worked with thousands of clients taking them through her Wholistic Biology process so they could regain health and vitality.
Through her unconventional work, she's seen clients heal from MS, lupus, allergies, and thyroid problems. She's helped clients reframe (and heal) from cancer, psoriasis, infertility, eczema. and others reclaim their mental health.
But it was her own personal instantaneous healing that cemented her desire to dedicate her life to Wholistic Biology. (For confidentiality purposes, and because it involves a member of her family, this story will be shared live during Self-Heal and not on this page.)
She's also a certified Naturopath, a teacher of the Medicine Wheel, an Eating Psychology + Relationship Coach, and an ally in the fight for freedom.
Her holistic approach to healing and deep understanding of the body/mind connection makes her a uniquely qualified expert in the field of Mind-Body Medicine.
She brings 2 decades of transforming thousands of people's lives as well as a deep reverence for the body's capacity to Self-Heal.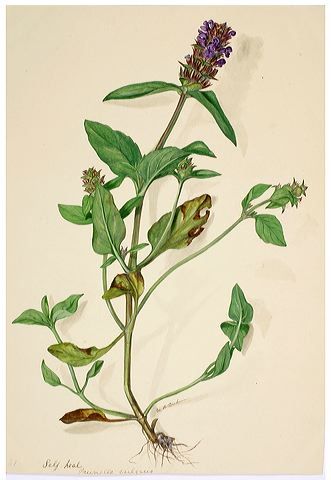 Self-Heal is a safe and sacred container where an intimate group of people will meet
weekly on Zoom over a 4-week period

to learn the foundational tools that will unlock their body's full healing potential.
During our 4 weeks together you'll learn:
How to pinpoint the emotional root cause of a dis-ease (our focus for Self-Heal is rosacea, eczema, and other skin "issues" but the principles are the same for all illnesses)
How to discover the initial trigger that created the blueprint for the illness
How + why an illness becomes chronic
How to get out of the vicious cycle that keeps a dis-ease active in the body
The intimate relationship between stressors + conflicts and how they manifest in the body
How to stop replaying unconscious scenarios that constantly retrigger past conflicts which manifest as chronic or incurable dis-ease
Understand the brain's defense mechanism and why it's keeping you from reaching your goals
How to stop a "stuck" feedback loop and replace it with a new pattern that supports your healing
Why affirmations, the law of attraction or thinking positively don't work, and which system will support you better 
During the sessions, Nadeije will share many clients' healing stories to support the teachings. These real-life "case studies" are meant to show you how the process works but also remind you that healing is absolutely possible.
Participants' interaction:
Self-Heal is both teaching material and live interaction with you. So bring your questions, they enrich the experience for all of us attending the call.
Format:
We will meet live on Zoom video in a transformational space where Nadeije will take us through key principles of Wholistic Biology.
You'll leave each session with key takeaways and guidance to implement what you've learned prior to meeting again the following week.
The dates are:
fall 2022
The calls are structured for 90 minutes of teachings + a 30-minute Q&A session at the end. (Total of each call: 2 hours)
Important:
Please note that the teaching portion of the course is not recorded therefore you must attend live. So please block the dates in your calendar so that you do not miss a session. The Q&A portion will be recorded and available to download in an MP3 format (not video)  24 hours after the session. If you cannot stay for the Q&A portion of the call, you may submit your question via chat during the session.
Also, Nadeije asks that you show up on camera (no black squares allowed). This is to make sure she can support you if you're having an insight or AH-HA moment which is key in your healing process.
You're also going to learn about a crucial healing point that, when misunderstood, sabotages your efforts and momentum. (Not understanding the different stages of healing sends most people back to square one, only to have them give up because they think "it's not working".)
Important notes about the program:
1. The teaching sessions WILL NOT be recorded except for the Q&A session at the end which means you must attend live
2. Nadeije kindly asks all participants to turn their cameras on so we can see you
3. During the Q&A session, you'll be able to talk with Nadeije or submit your questions via chat
4. Please make sure you can attend all 4 calls by blocking your calendar and making necessary arrangements so you can be fully present
5. Since there are no recordings of the teaching sessions we suggest bringing a pen and paper to take notes
6. Self-Heal does not substitute medical advice, please review our terms & conditions + disclaimer for more info
*If you live in Canada taxes will be automatically added by Paypal
**You do not need a Paypal account to make your payment, you can use your credit or debit card
***If you would like to make payments, please reach out via email at lovemyjourneytoglow@gmail.com
*
What happens after I sign up?
You will get a welcome email from lovemyjourneytoglow@gmail.com within 24 to 48  hours. Please check your junk or SPAM folder if you don't hear from us.
Healing is a natural process written in your DNA.
The idea that healing certain dis-ease is impossible or that we have to fight an illness (a concept drilled into us from a young age) adds a level of stress that actually keeps us from healing.
Shifting our perspective is key and it starts with understanding your body's innate capacity to self-heal.
Imagine if you could wipe the slate clean: leave all of your old beliefs and negative mind chatter behind and tap into your body's infinite intelligence… what would that mean for you?
Self-Heal is an invitation to step into what is truly possible when we understand our true nature. It's an invitation to redefine miracles which are natural occurrences in our everyday lives and not a once in a lifetime, lucky strike.
*If you live in Canada taxes will be automatically added by Paypal
**You do not need a Paypal account to make your payment, you can use your credit or debit card
*
What happens after I sign up?
You will get a welcome email from lovemyjourneytoglow@gmail.com within 24 to 48  hours. Please check your junk or SPAM folder if you don't hear from us.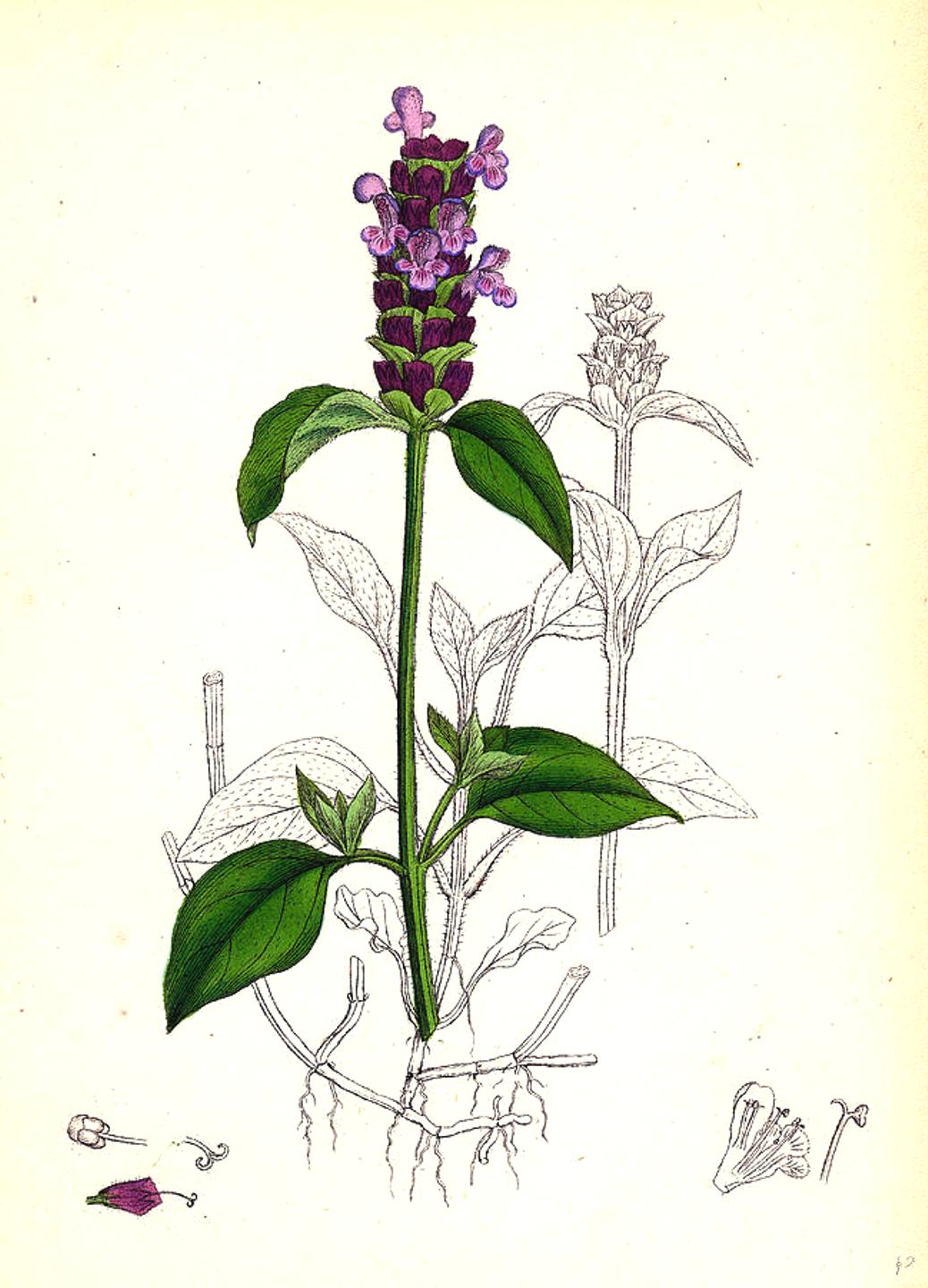 Why do we have to attend all sessions live?
Self-Heal is a safe and sacred space for participants to interact and ask questions. Because of the sensitive nature of exploring the emotional root cause of a dis-ease, the teachings, as well as our interactive conversations, are strictly confidential.
Why do I have to be on video?
Nadeije wants to be able to see everyone on camera so that she can support you during an AH-HA moment. Those moments are often turning points in your healing journey. Being able to see you on camera ensures we can fully support you.
Do I need to bring anything to the sessions?
A journal or pen and paper + an open mind & heart.
What happens if I miss a session?
You can catch up via the written content we'll provide (PDFs will be sent to you via email) or attend the next round of Self-Heal. (Dates to be confirmed.)
Why are there no recordings?
The sessions are more than informational, they're transformational. Transformation happens when we interact with each other, rarely when we passively listen. The opportunity to work live makes the process more potent.
Also, some of the healing examples Nadeije will share are confidential and cannot be recorded. These healing testimonials serve to explain how Wholisitic Biology works in real life and are an integral part of the teachings.
Will I heal my skin/illness during your program?
We can't make claims that you will heal your skin/illness during or after the program. What we can say is that you will be armed with tools to better understand the body/mind connection which you'll be able to apply for the rest of your life.
Please read our disclaimer and terms & conditions prior to registering. 
Do you offer refunds?
Spaces are extremely limited so we do not offer refunds.
Do you offer a payment plan?
I can't attend these dates, will you offer Self-Heal again?
We will announce new dates as they become available but this may be the only cohort of 2021.