ORGANIC SKINCARE
balms for sensitive & rosacea-prone skin
balms for sensitive & rosacea-prone skin
The most important thing for me when I shop for any organic skincare is that it be gentle on my rosacea-prone skin. There's nothing worse than having a reaction to a product because our skin doesn't agree with an ingredient!
Below I'm sharing some of my favorite balms that have worked really well for me but as always, you'll have to test these for yourself as your skin may react differently than mine.
Although this is a round-up of balms for rosacea-prone skin, I feel that they are also great for sensitive, thirsty skin, especially if you need extra hydration in cold winter months.
Quick tips to shop smartly:
✩ Ask for samples, it'll save you money in the long run
✩ Talk to your holistic facialist and ask what she recommends for your skin
✩ Always patch test
✩ Read the ingredients, organic and natural doesn't mean "gentle" especially if you have sensitive or rosacea-prone skin
Also, feel free to check out my favorite organic, non-toxic green beauty products here and stay tuned for a post on my favorite essential oils books! (In the meantime, download my free guide: Caroline's Top 5 Favorite Essential Oils for Sensitive Skin

Affiliate disclaimer
Some of the links on this page are affiliate links which means that if you click on them and make a purchase, I may make a (very small) comission. Affiliate links do not increase the price of your purchase.
Affiliate links are one of the ways I pay for my time and create free content for Journey To Glow, so I thank you for your support.
One Love Organics Skin Savior
I got to try One Love Organics Skin Savior through a Detox Box and I must say that it truly is a savior. 
The ultimate multitasker, this balancing formula can be used as a hydrating cleanser, a replenishing moisturizer, a glow-inducing layering treatment—even as a lip balm, cuticle cream, and hair smoother!
Featuring an antioxidant-rich blend of chia seed, mango butter, oat kernel, meadowfoam, and jojoba, this citrus and vanilla-scented wonder is soothing, exquisite, and nurturing all at once.
Tip: Blend with mineral powder to create a radiant foundation.
May Lindstrom The Blue Cocoon
May Lindstrom's The Blue Cocoon provides the targeted benefits of a skin-transforming facial oil in the form of a unique waterless balm.
The lush blue balm melts on touch into a fluid potion that coddles skin in a layer of warming hydration. Designed to provide deep nourishment to all skin types—particularly dry, sensitive and irritated—the formula is infused with ultra-soothing plant oils like lavender, geranium and blue tansy, which support a calm complexion and a relaxed state of mind.
This concentrated beauty can be used as a daily moisturizer, a troubled skin treatment or as a tranquil moment of stress-relieving self-care.
The Beauty Chef Flora Fix Balm
The innovative mind behind The Beauty Chef, Carla Oates, poured her genius into creating this glorious little skin balm. I wish they made a much bigger size! 
Soothing and rejuvenating, The Beauty Chef's FLORA FIX BALM™ is a bio-fermented super-balm that heals, nourishes and protects dry, rough, moisture-seeking skin.
This skincare staple suits all skin types and helps to balance the skin's natural flora and protect the skin's delicate microbiome. The bio-fermented and bioactivated superfoods in this formula including coconut water, herbs, grasses and legumes, help to nourish and rejuvenate the skin.
With anti-inflammatory and hydrating fatty acids from camellia and rosehip oil, as well as vitamin E, this deeply moisturising balm can be used as a hydrating lip balm, de-puffing eye balm, dry skin moisturiser or soothing salve on dry hands, nails, feet, heels, knees or elbows.
The creation of lactic acid during The Beauty Chef's unique bio-fermentation process – Flora Culture™ – further supercharges this super-balm, boosting its ability to hydrate your skin and promote collagen synthesis.
Josh Rosebrook Vital Balm
Boasting the hydrating benefits of a balm with the sumptuous finish of a cream, this formula is packed with aloe vera, honey, avocado oil, and vitamin E to deliver long-lasting moisture and soft, supple-looking skin. Indian senna seed oil, commonly referred to as botanical hyaluronic acid, joins nutrient-rich ashwagandha, turmeric, and goji berry to nourish deeply. The stuff of skincare lovers' dreams, this potent blend lavishes all skin types—particularly dry, sensitive, and blemish-prone.
Maya Chia The Super Blend
This lush pressed serum has a rich, balmy texture that melts into a dewy fluid upon application, drenching skin in a layer of potent botanicals and a cushion of hydration. The proprietary complex is imbued with vitamin C ester, CoQ10, astaxanthin, and chia to boost your glow and impart the look of firm, bright, even-toned skin that radiates vitality. 
DETOX MODE HERE & THERE BALM
From your lips to your fingertips, this multipurpose balm provides the concentrated affection your skin craves. Hemp seed oil combines with nettle and dandelion extracts to deliver a powerhouse of vitamins A, B, C, and D. Gamma linolenic acid works to soothe and reduce the appearance of redness and agitation.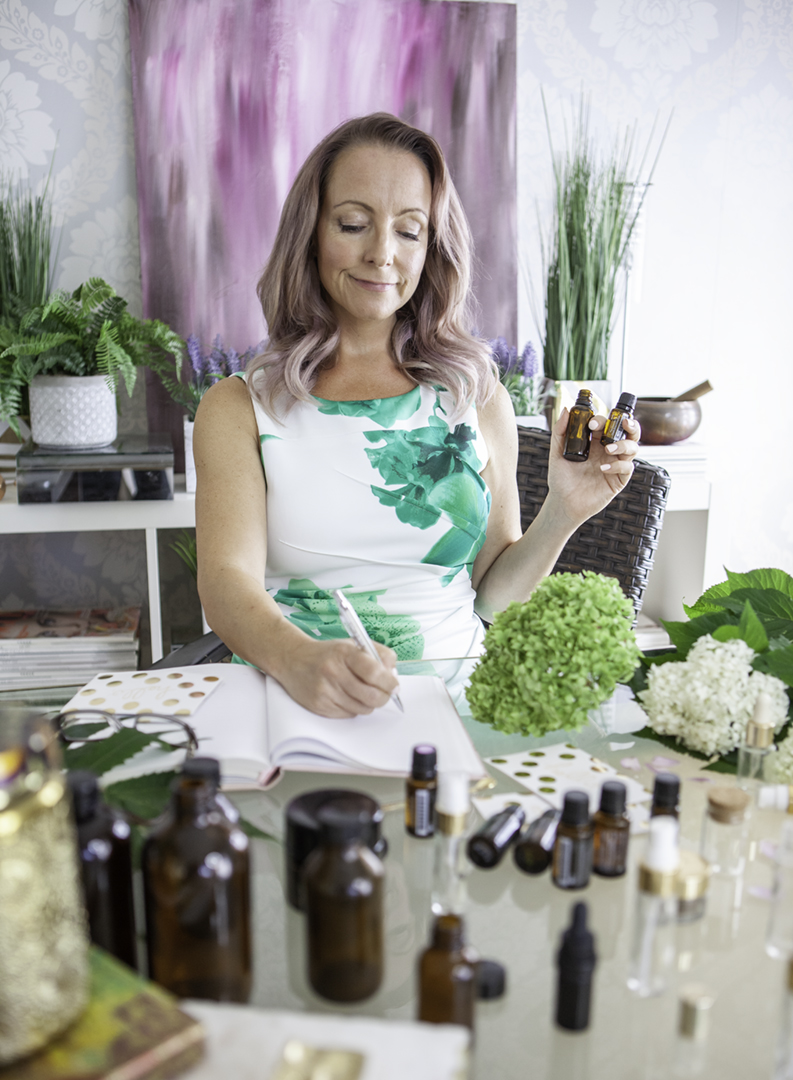 Essential Radiance: My Top 5 Essential Oils For Radiant Skin
As a green-beauty junkie, I've been on a my mission to find non-toxic, natural products that are high performing AND fit my skin's unique needs.
After spending thousands of dollars on products but not seeing improvement with my skin, I started researching essential oils.
I discovered 5 that targeted my skin's dehydration and inflammation, so I immediately put them to the test.
After 2 weeks of testing 100% certified pure essential oils, I noticed a huge improvement on the texture and hydration of my skin.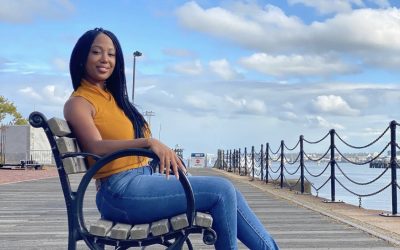 Interview with Yewande Masi Founder Ornami Skincare1. Can you tell us a little bit about yourself and how you started Ornami Skincare? My journey to becoming CEO of Ornami Skincare started as a happy "accident". Shortly after I started making skincare products for my...
The Glowletter
Get the best of Journey To Glow delivered straight to your inbox!
Delicious skin nourishing recipes, the best in clean beauty, upcoming skin detoxes & challenges, tips from holistic skin experts and real women stories to inspire you on your journey to glow!