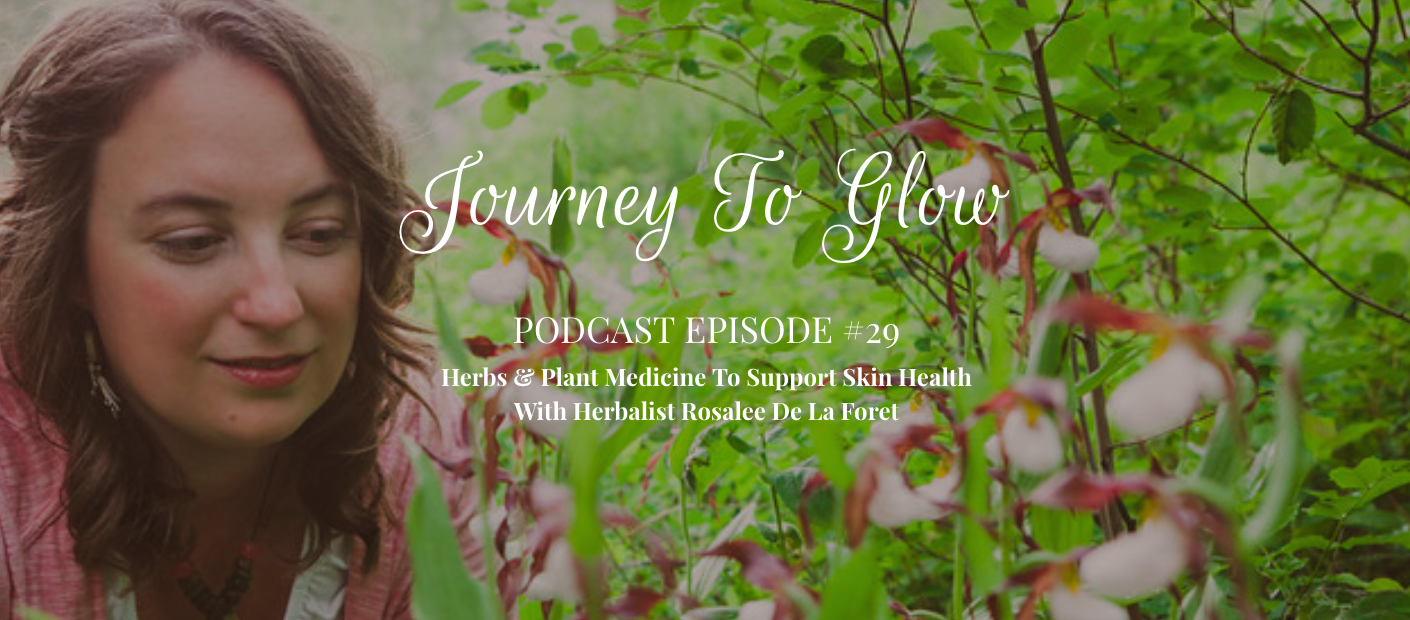 *Special announcement about the podcast*
Hi, I'm Caroline Dalia Kaliani, Functional Nutrition Practitioner, Herbal Medicine Mama & formulator of a botanical skincare line for rosacea.
A few years ago, I launched this free educational platform called Journey to Glow.
The goal? To explore natural, holistic and effective solutions for skin "issues".
In my quest to share the effectiveness of natural medicine, I interviewed over 75+ holistic skin experts (Functional Medicine Practitioners, Naturopathic NDs, Holistic Nutritionists, Integrative Dermatologists, and Ayurvedic doctors…) as well as dozens of womxn who fully healed rosacea.
The Journey To Glow podcast reached over 100,000 listeners and received hundreds of 5 stars reviews in 30 different countries. But the best part? Were the weekly emails from listeners and readers who shared they have regained hope that they could heal their skin!
Mission accomplished!
After years of making the episodes available for free on mainstream podcast platforms, we are now rethinking how we want this information to be accessed.
If you'd like to be notified of the next steps, sign up for the Glowletter at the bottom of this page.
Thank you for listening and for being on the journey with us!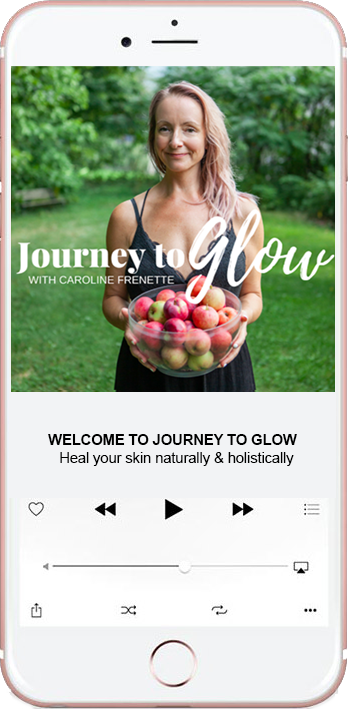 JTG #29 Herbs & Plant Medicine To Support Skin Health With Herbalist Rosalee De La Foret
In this podcast episode, I have the pleasure of asking my guest, Rosalee De La Forêt all-of-the-questions about herbs and plants to treat skin issues!
Rosalee de la Forêt is passionate about helping you explore the world of herbalism and nature connection. She is the Education Director at LearningHerbs, a registered herbalist with the American Herbalist Guild, and the author of the bestselling book Alchemy of Herbs: Transforming Everyday Ingredients into Foods and Remedies that Heal as well as the online courses The Taste of Herbs, Herbal Cold Care, and Apothecary: The Alchemy of Herbs Video Companion.
In this episode, Herbalist Rosalee De La Foret and Journey To Glow host Caroline Frenette explore:
How to know which herbs to choose for your specific needs
How long should you take a specific herb or plant
Rosalee's favorite herbs and plants for skin health
Powerful plant combinations to support skin health and normalize skin function
Why dandelion is magical!
Why spraying pesticides are so damaging to our health
How to become a "heart-centered activist" to make a bigger impact on our community
Why using plants can affect us on a deeper level than just the physical body
How to use herbs safely if you have eczema, psoriasis, rosacea or acne
The different uses of herbs for acute versus chronic issues
How quickly you should see progress when using plant medicine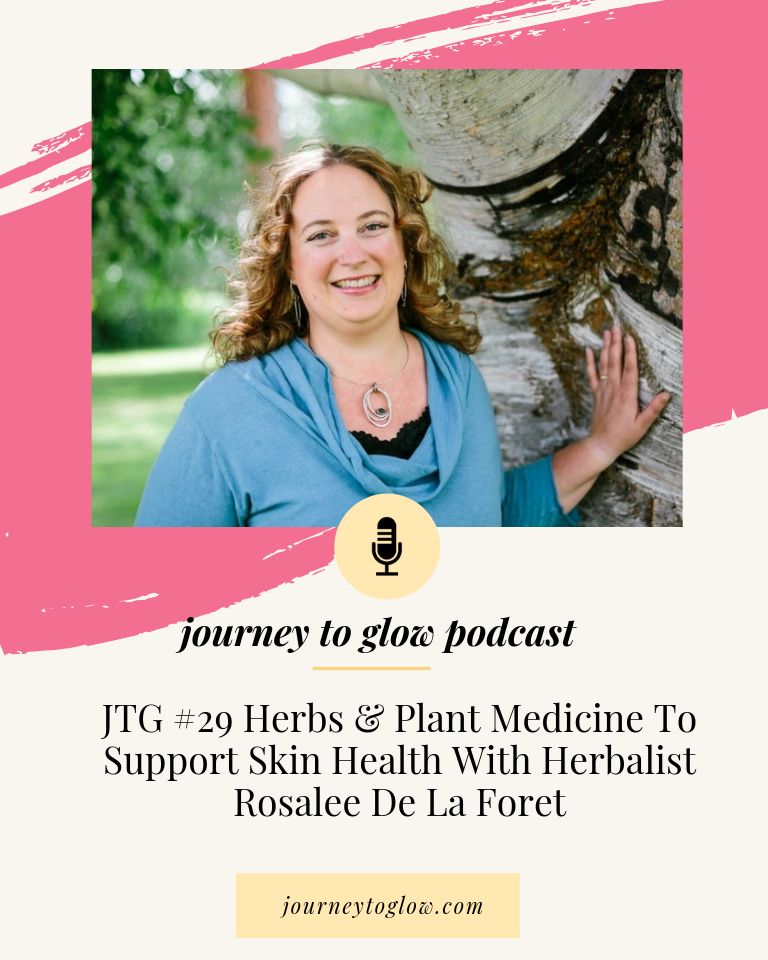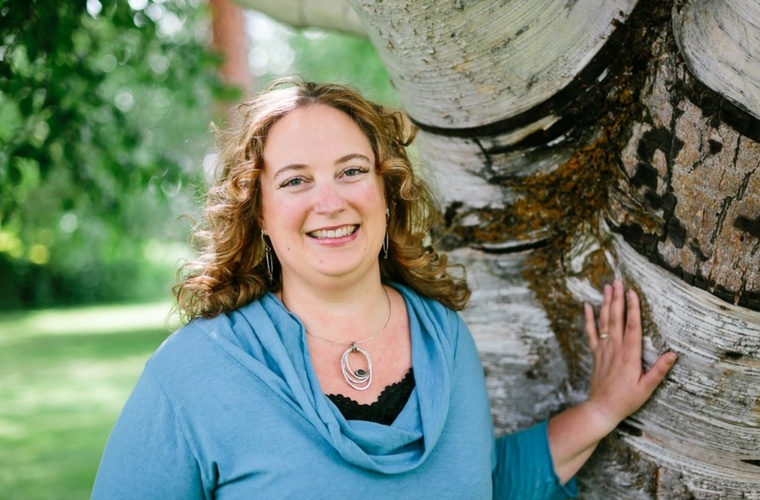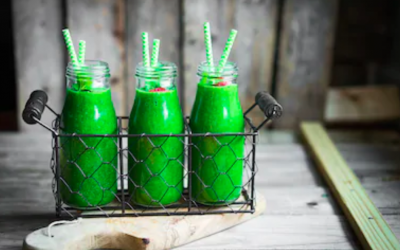 My 30-Day Medical Medium Celery Juice Challenge (And Resulting Skin Crisis)First written in Jan 2018 UPDATED February 2023 Before we begin, you should know that I'm not an advocate for the Medical Medium lifestyle, and I'm not a die-hard fan like many of his...
read more
My skin Is In Crisis, Now What?
6 Simple & Effective Steps To Help Your navigate Your Skin Crisis
Get The (FREE) Guide