JTG #47 Adaptogenic Mushrooms & Plants To Support Your Immune System with Clinical Herbalist & Mycologist Danielle Ryan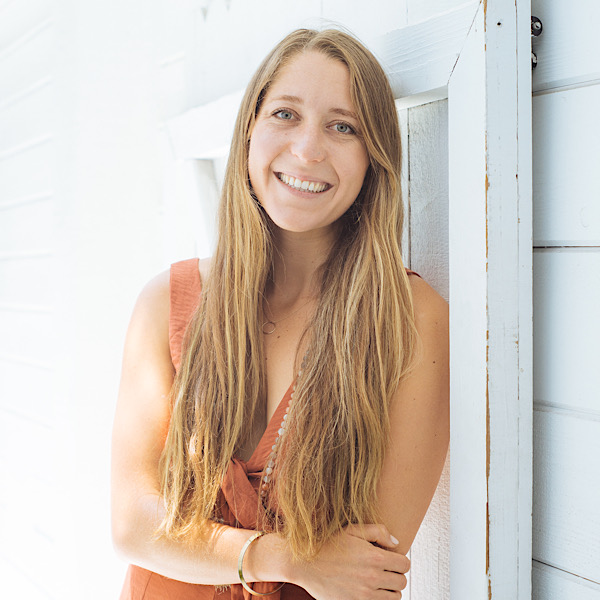 *Special announcement about the podcast*
Hi, I'm Caroline Dalia Kaliani, Functional Nutrition Practitioner, Herbal Medicine Mama & formulator of a botanical skincare line for rosacea.
A few years ago, I launched this free educational platform called Journey to Glow.
The goal? To explore natural, holistic and effective solutions for skin "issues".
In my quest to share the effectiveness of natural medicine, I interviewed over 75+ holistic skin experts (Functional Medicine Practitioners, Naturopathic NDs, Holistic Nutritionists, Integrative Dermatologists, and Ayurvedic doctors…) as well as dozens of womxn who fully healed rosacea.
The Journey To Glow podcast reached over 100,000 listeners and received hundreds of 5 stars reviews in 30 different countries. But the best part? Were the weekly emails from listeners and readers who shared they have regained hope that they could heal their skin!
Mission accomplished!
After years of making the episodes available for free on mainstream podcast platforms, we are now rethinking how we want this information to be accessed.
If you'd like to be notified of the next steps, sign up for the Glowletter at the bottom of this page.
Thank you for listening and for being on the journey with us!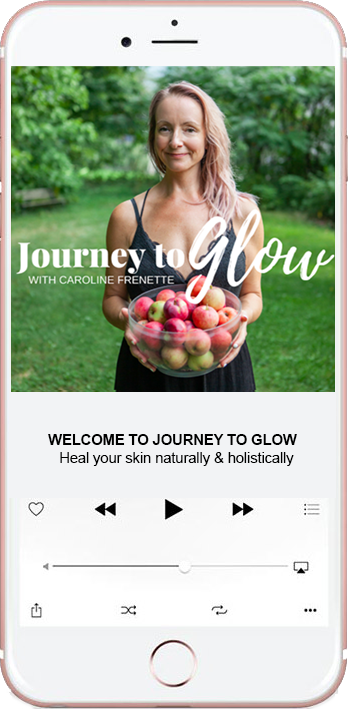 JTG #47 Adaptogenic Mushrooms & Plants To Support Your Immune System with Clinical Herbalist & Mycologist Danielle Ryan
In this episode of the Journey to Glow podcast we talk to Danielle Broida Ryan, Mycologist and Clinical Herbalist, about adaptogenic mushrooms and plants to support the immune system.
Talking to Danielle is always such a treat and this interview is no exception! Danielle is so incredibly knowledgeable when it comes to plants and medicinal mushrooms that honestly, we could have recorded a 4-hour episode.
What stood out from my conversation with Danielle is the importance of making a shift from "let's defend against" to how we use plants and functional mushrooms to support us from the inside-out.
But the thread that came coming back was an invitation to be empowered to take your health into your own hands. Don't expect the medical system to teach you how to live a healthy lifestyle (which, ironically, could prevent disease in the first place.) Ultimately, it's up to us to inform and educate ourselves, and take inspired action in creating optimum health.
This episode is a MUST listen if you want to learn how to use herbs and plants to support your immune system at this time and it's PACKED. So grab a pen and a pad, and get ready to take notes and to implements practical tips in your everyday life.
Before you dive into the content, I want remind you to talk to your doctor (functional or conventional) if you need guidance should you want to try any herbs and mushrooms mentioned in this episode.
About our guest
Danielle is a Registered Herbalist (RH) of the American Herbalists Guild (AHG), Certified Holistic Nutritionist and National Educator at Four Sigmatic. Prior to joining forces with Four Sigmatic, she received her BA in Environmental Studies and Philosophy from Whitman College.
She studied Ayurveda in India and became a Certified Yoga Instructor on the banks of the Ganges River. She then worked with a Naturopathic Doctor in Indonesia where she became a Certified Raw Chef and Detox Coach. But it was leading trekking adventures into the backcountry of Thailand where she became particularly fascinated by herbal medicine.
After several years in Asia, she landed in Boulder, Colorado to formalize her education in holistic medicine. Upon completing her graduate studies at the Colorado School of Clinical Herbalism (CSCH), she opened a private practice, Danielle Ryan Wellness, where she worked with hundreds of clients across the US, specializing in treatment for individuals with autoimmune conditions and chronic illness. She was invited to become the Instructor of Mycology at CSCH, where she still teaches.
Danielle brings her passion and expertise in herbal medicine, clinical practice, teaching, formulation, and her deep love for fungi, to the Everyday Magic™ of Four Sigmatic as their National Educator.
In her free time, you can find her outside—whether under the sun or stars, summer heat or winter snow. She'll either be gardening, foraging, cooking plant-based recipes, rock climbing, hiking, skiing, surfing, or scuba diving.
In this episode we cover:
What are functional mushrooms and how they differ from "regular" mushrooms we find at the grocery store
Why Chaga is dubbed The King Of Mushrooms and why it's Danielle go-to to support her immune system
Reishi, The Queen of adaptogenic mushrooms: how to take this powerhouse to support your immune system in your everyday life
Why medicinal mushrooms come from China
How to make sure you are buying real medicinal mushrooms and what to look for on a company's website to make sure you are getting the highest quality
The difference between stimulants (such as echinacea) and modulators (such as adaptogenic mushrooms) and how to use them properly
Danielle's top herbs to build the body's resiliency and stamina
How to energy test or use a pendulum to figure out if a supplement is right for you
PS: I had previously recorded another episode with Danielle which focused on skin health but felt it was timely to release this conversation first as it will give you so many options to support your body for optimum health at this time. Stay tuned for that one!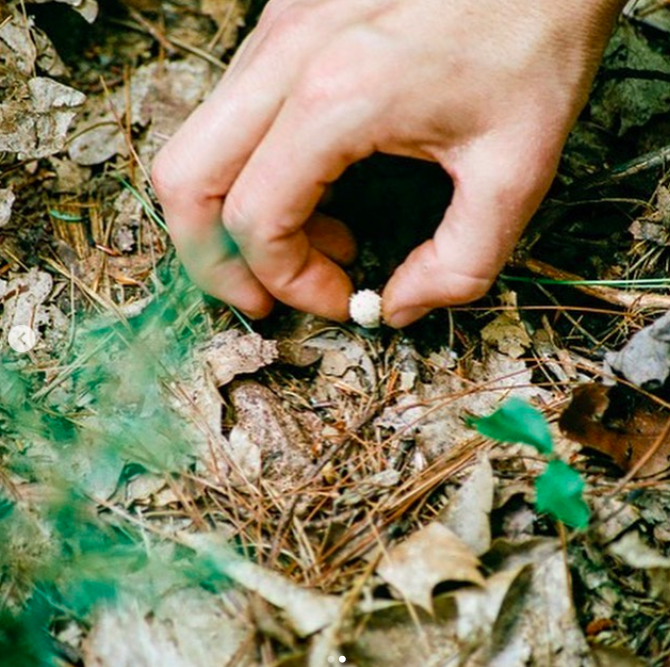 Words of wisdom from Danielle…
"A post about hands, dirt, immunity and my perspective at this wild glimpse in time.
Hand sanitizer and wipes are sold out at nearly every supermarket. There is widespread fear out there. A unified action of the masses to kill, sanitize, disinfect whatever may be "out there" in an attempt to avoid it getting "in here." I see mass fear, disconnection and victimhood bleeding from this perspective. It is scary. It makes us feel powerless and defensive.
You all know I see the world a little differently. And I want to shake up this non-serving perspective, turn it upside down and inside out with all the love and compassion possible.
What would it feel like to be a warrior? To be so strong that you knew nothing from the outside world could take you down? To be your own bodyguard? When you read those questions, I urge you to pause. What is happening in your body? How are you feeling? I want to empower each and every one of you to nourish yourselves, strengthen your core, fuel each cell in your body to be that fearless warrior.
What if at this time of ultimate disconnection, you found a way to connect? For me, that looks like putting my bare hands on the Earth (and maybe finding a mushroom or two when I'm down there!). When we can't gather in rooms and offices and closed spaces, can we get outside, breathe fresh air, soak in the aromatherapy of the trees and remember who we are and what we are a part of?
My motto the last few days is simple: SHROOMS & SURRENDER. Shrooms, particularly Chaga and Reishi, are some of the most powerful ways to build ourselves up to be those warriors. And surrender to the fact that we cannot and will not ever know everything.
Unknowns are part of the human experience. Instead of letting it cause fear and insecurity, can you lengthen your exhalations today to be even a few seconds longer than your inhalation's and surrender to the great mystery we call life?"
Follow Danielle on Instagram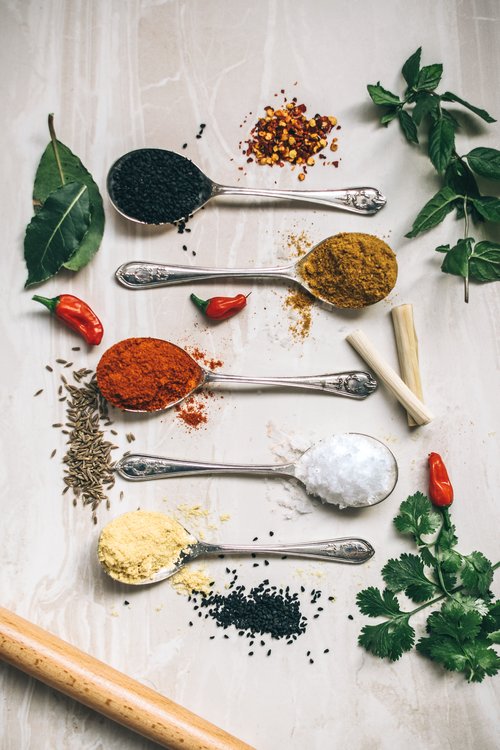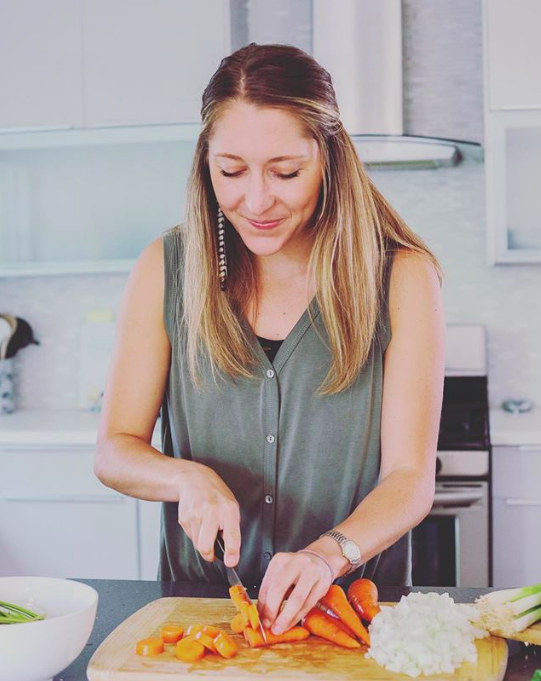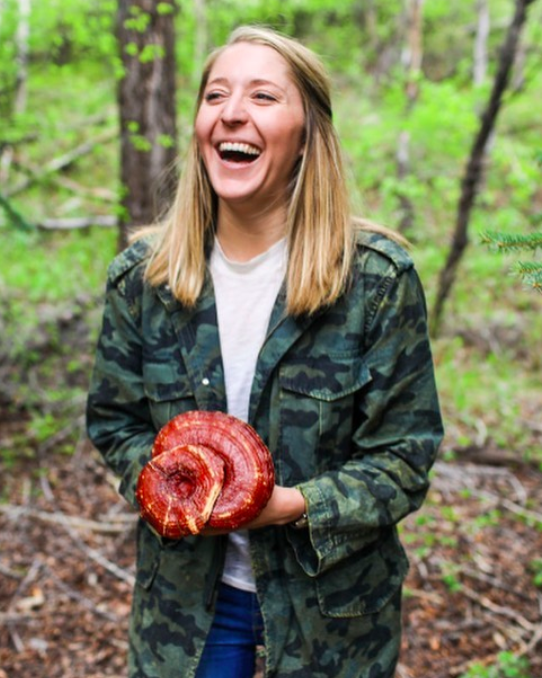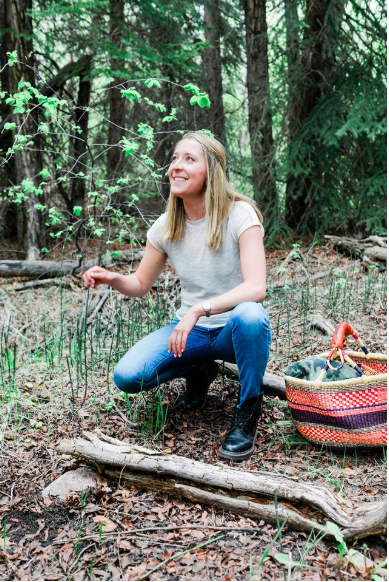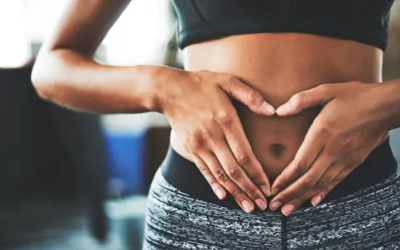 Exploring the Root Causes of Rosacea In this blog post, we'll explore the root causes of rosacea and the underlying factors that may contribute to its development. Please note that this is not a deep dive but an overview. Rosacea is characterized by redness, visible...
The Glowletter
Get the best of Journey To Glow delivered straight to your inbox!
Delicious skin nourishing recipes, the best in clean beauty, upcoming skin detoxes & challenges, tips from holistic skin experts and real women stories to inspire you on your journey to glow!