JTG #41 Plant-Based Beauty With Jess Arnaudin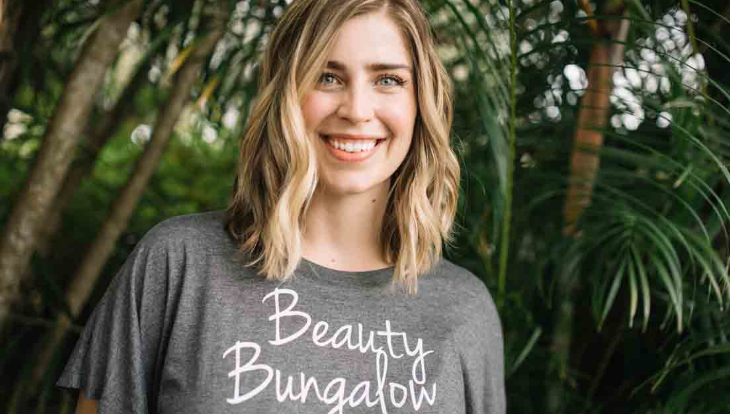 *Special announcement about the podcast*
Hi, I'm Caroline Dalia Kaliani, Functional Nutrition Practitioner, Herbal Medicine Mama & formulator of a botanical skincare line for rosacea.
A few years ago, I launched this free educational platform called Journey to Glow.
The goal? To explore natural, holistic and effective solutions for skin "issues".
In my quest to share the effectiveness of natural medicine, I interviewed over 75+ holistic skin experts (Functional Medicine Practitioners, Naturopathic NDs, Holistic Nutritionists, Integrative Dermatologists, and Ayurvedic doctors…) as well as dozens of womxn who fully healed rosacea.
The Journey To Glow podcast reached over 100,000 listeners and received hundreds of 5 stars reviews in 30 different countries. But the best part? Were the weekly emails from listeners and readers who shared they have regained hope that they could heal their skin!
Mission accomplished!
After years of making the episodes available for free on mainstream podcast platforms, we are now rethinking how we want this information to be accessed.
If you'd like to be notified of the next steps, sign up for the Glowletter at the bottom of this page.
Thank you for listening and for being on the journey with us!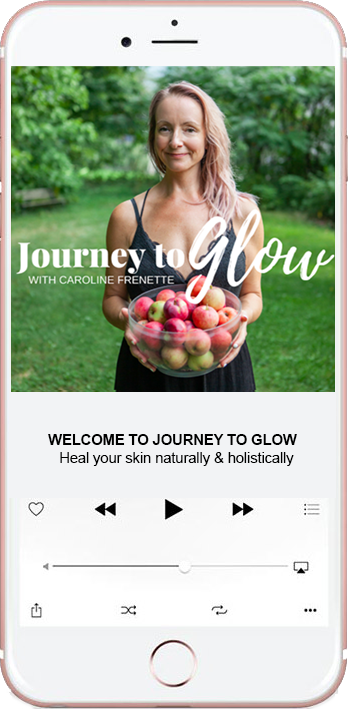 JTG #41 Plant-Based Beauty With Holistic Skin Therapist & Green Beauty Expert Jess Arnaudin
In this episode we talk about the important of clean, plant-based beauty and how to simplify your skincare with author of Plant-Based Beauty Jess Arnaudin.
About our guest…
Jess Arnaudin is a licensed holistic esthetician skin therapist, clean beauty expert and the author of Plant-Based Beauty: The Essential Guide To Detoxing Your Beauty Routine. She provides education and support for people worldwide who want to heal chronic inflammation, boost skin's radiance, and increase overall vitality using powerful plant-based ingredients.
For nearly a decade, she's worked one-on-one with clients as a facialist in the treatment room, rooted in her deep love of nature and service. Jess empowers people to care for their skin from the inside out using her plant-based beauty philosophy which cultivates beauty through mindfulness, organic skin care products, gut-friendly beauty foods, and DIY facial massage techniques.
Her holistic advice and message of empowered self-care has been featured in Chickpea Vegan Quarterly Magazine, NY Yoga Life Magazine, Savor Life Magazine, Sacred Beauty Collective, Inskin Magazine, Insiders Guide to Spas, Your Natural Living Magazine, Culture Whisper,  Buzzfeed and more.
Jess holds a B.A. in Creative Writing and Communications and weaves her gift of writing with her passion for the beauty business by managing social media campaigns, copywriting, and consulting for well-known independent skincare brands and spas nationwide.
When she's not giving facials, Jess offers private virtual skin consultations, teaches online skincare workshops and spends her days in sunny St. Petersburg, FL (under a wide brimmed hat and SPF, of course) with her two daughters, husband, and beagle rescue pup.
In this episode of the podcast Journey To Glow founder Caroline Frenette talks to Jess Arnaudin about:
Jess' journey to glow
The pivotal moment that changed the course of Jess' career as a holistic facialist
Plant-based beauty principles
How Plant-Based Beauty book came about
Simple steps to detoxify your skincare
Foods for healthy, glowing skin
The mental and emotional impact in the pursuit of perfect skin
Simple rituals for radiant skin
How to shop smartly for organic food and beauty products
Caroline's 30 day No Plastic Challenge and tips to live and shop more sustainably
Why it's so important to support your local organic farmers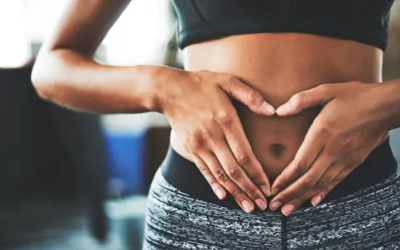 Exploring the Root Causes of Rosacea In this blog post, we'll explore the root causes of rosacea and the underlying factors that may contribute to its development. Please note that this is not a deep dive but an overview. Rosacea is characterized by redness, visible...
The Glowletter
Get the best of Journey To Glow delivered straight to your inbox!
Delicious skin nourishing recipes, the best in clean beauty, upcoming skin detoxes & challenges, tips from holistic skin experts and real women stories to inspire you on your journey to glow!