Unlocking the Benefits of Celery Juice for Rosacea
Rosacea, a chronic (but not incurable) skin condition characterized by redness, inflammation, and visible blood vessels, can be a source of discomfort and self-consciousness for many individuals. While there is no cure in the form of a pill for rosacea, many people have fully healed when they addressed the underlying root causes.
While there is no one-size-fits-all approach to healing rosacea, celery juice is so popular that I wanted to share the benefits of celery juice for rosacea. I personally had quite a big reaction when I did a 30-day celery juice challenge (I share the whole story here) but there are some benefits in including celery juice in your diet when healing rosacea.
In this article, we delve into the potential benefits of incorporating celery juice into your daily routine as a complementary approach to healing rosacea.
The Anti-Inflammatory Properties of Celery Juice For Rosacea:
Celery is packed with antioxidants and anti-inflammatory compounds that can help soothe irritated skin from the inside-out. Chronic inflammation is a hallmark of rosacea, and celery juice may contribute to reducing inflammation, providing relief from redness and discomfort such as itchiness caused by Demodex mites.
Celery Juice is Rich in Vitamins and Minerals:
Celery is a nutritional powerhouse, containing essential vitamins and minerals such as vitamin K, vitamin C, potassium, and folate. These nutrients play a crucial role in supporting overall skin health. And because nutritional deficiencies are often a root cause of rosacea, adding celery juice will provide extra nutrients.
Hydration and Detoxification:
Celery juice is known for its high water content, which helps keep the body hydrated. Proper hydration is essential for maintaining healthy skin. Additionally, celery contains compounds that may support the body's natural detoxification processes, potentially flushing out toxins that could contribute to rosacea flare-ups.
However, accelerating the detoxifying process when the body isn't ready or the liver is already burned by toxicity (which is most likely the case if you have rosacea) will cause a skin crisis. This is what happened when I did my 30-day celery juice challenge (hoping it would help rosacea) but the opposite happened: MAJOR skin crisis. In this article I share my whole experience and why I reacted to the detoxifying effects of celery juice.
Alkalizing Effect Of Celery Juice:
Some proponents of celery juice claim that it has an alkalizing effect on the body. An alkaline environment is less conducive to inflammation and helps balance the body's pH levels. While scientific evidence on the alkalizing properties of celery juice is limited, anecdotal reports suggest positive outcomes for individuals with rosacea.
Rosacea, Celery Juice And the Gut Health Connection:
There is growing recognition of the gut-skin connection, with an imbalance in gut flora contributing to skin conditions, including rosacea. Celery juice is said to support digestive health by acting as a natural diuretic and promoting a healthy microbiome. A balanced gut will, in turn, positively impact skin conditions including rosacea.
Celery Juice Is Easy to Incorporate Into Your Routine (If You Can Stomach It!):
One of the key advantages of celery juice is its simplicity. It's easy to prepare, requiring only fresh, organic celery stalks and a juicer or blender. Incorporating celery juice into your daily routine can be a convenient and nutritious way to enhance your overall health, potentially offering relief from rosacea symptoms such as Demodex mites, flare-ups and redness.
While celery juice is not a cure for rosacea (to fully heal rosacea you need to get to the root causes), many individuals have reported positive outcomes when incorporating it into their daily routine. As with any natural remedy, it's essential to consult with a healthcare professional before making significant changes to your diet.
In conclusion: is celery juice a good thing for rosacea?
Celery juice may not be a one-size-fits-all solution, but for some, it could be a refreshing and nutritious addition to their holistic approach to managing rosacea symptoms or better, getting on the path to healing from the inside out. Remember that individual responses may vary (I can attest to that!), and it's crucial to prioritize a balanced diet, proper skincare, and other lifestyle factors in the quest for healthier, more radiant skin.
If you would like to learn more about a holistic approach to healing rosacea, please visit my website healrosaceanaturally.com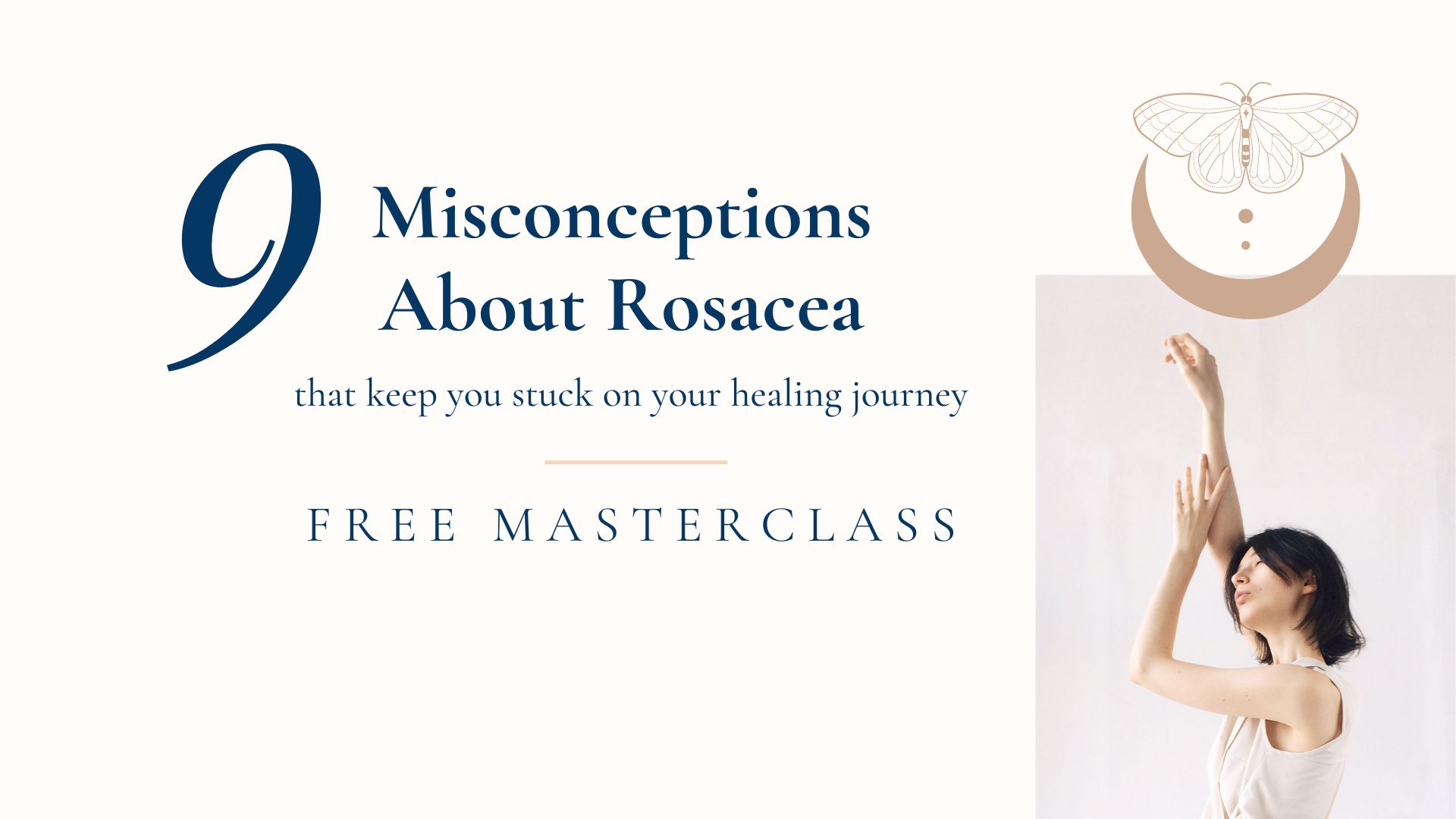 Get FREE access to a 30-minute masterclass where you'll explore 9 misconceptions about rosacea and how to create momentum on your healing journey.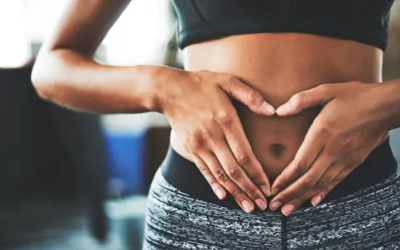 Exploring the Root Causes of Rosacea In this blog post, we'll explore the root causes of rosacea and the underlying factors that may contribute to its development. Please note that this is not a deep dive but an overview. Rosacea is characterized by redness, visible...
read more