Caroline Dalia Frenette — Certified Advanced Transformative Coach® a.k.a. Supercoach — is the owner of an international coaching and consulting business dedicated to helping entrepreneurs create a thriving business that supports their ideal lifestyle.
She's been an entrepreneur for 18+ years with retail stores and a yoga studio, designing and manufacturing her own ready-to-wear collections (her clothes made it on the cover of Elle and Fashion magazine) and, for the last 8 years, bringing her expertise online as a coach & consultant working with gifted coaches, creative entrepreneurs, visionaries and impact-driven leaders around the world to help them access their full creative potential and achieve greater levels of ease and success.
Caroline founded Journey To Glow to provide education, empowerment, and support to womxn (and mxn) worldwide wanting to heal their skin holistically and naturally.
She's also a student of Functional Nutrition, Herbalism, and a botanical skincare formulator.
She lives on Abenaki land in so-called Quebec, Canada, with her fiancé and fur-babies.
To learn more about Caroline's coaching business, please visit carolinefrenette.com.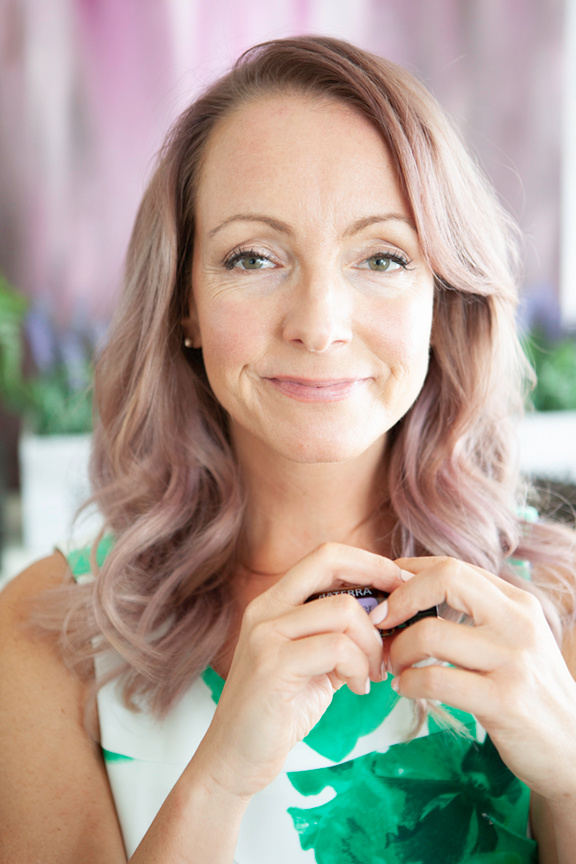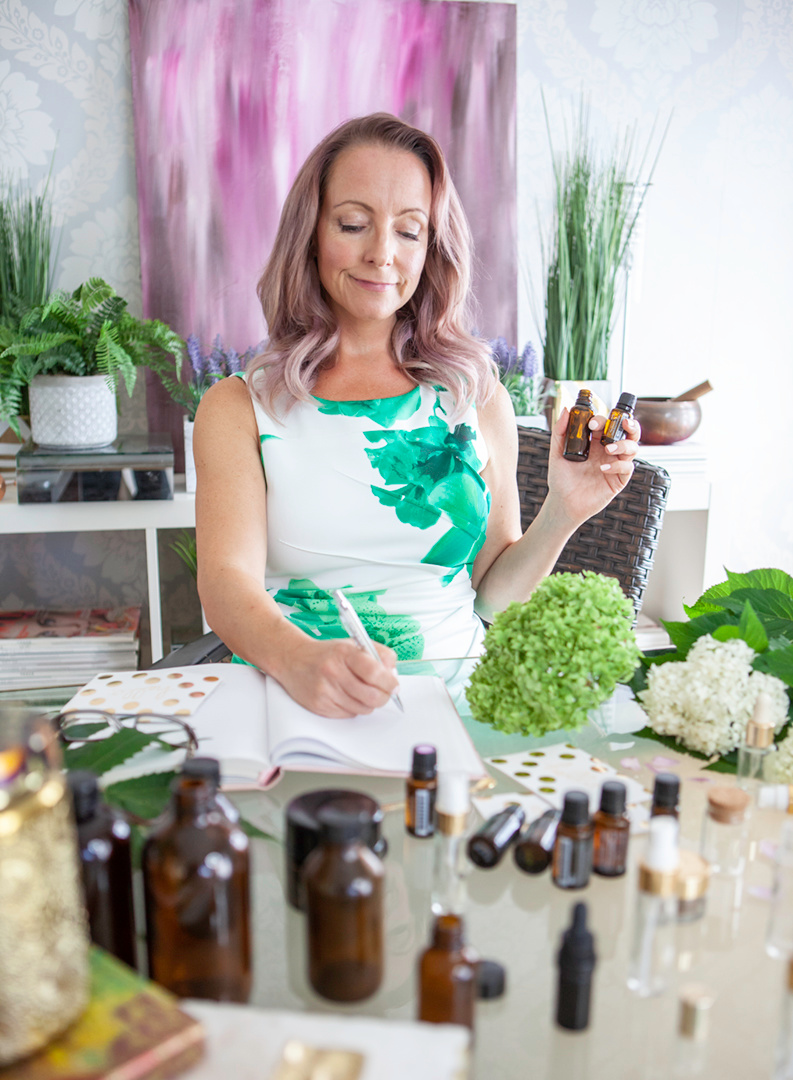 As a green-beauty junkie, I've been on a mission to find non-toxic, natural skincare products that are high performing AND fit my skin's unique needs.
After spending thousands of dollars on beauty products but not seeing much improvement in my skin, I started researching essential oils.
I discovered 5 that targeted my skin's dehydration and inflammation, so I immediately put them to the test.
After 2 weeks of testing my own concoctions made of 100% certified pure essential oils, I noticed a huge improvement in the texture and hydration of my skin.